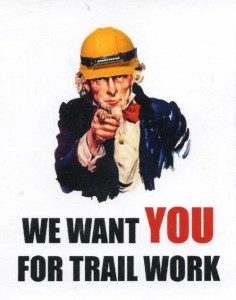 Date:
04/10/2021
Time: 9:00AM-1:00PM  
Meet At: Orme Road Trailhead, see "Directions" below
Work Location: Orme Rd TH south toward Russian Well
Activities: Brush removal and trail tread touch-up
This is a physical activity requiring certain health and safety considerations. Please be aware of your personal physical condition, wear appropriate attire, such as long sleeves and hat if you are sun sensitive, gloves and sturdy footwear.
Bring sun screen, your own soft or sports drinks and snacks. We will provide bottled water.
Tools to be used: McLeod, pick mattock, limb lopper. Tools will be provided, but you are welcome to bring your own if they are marked for easy identification.
Directions: From I-17: take exit 268 (Orme Rd)) turn West, proceed approximately 7.1 miles to the parking area on the left.
From the north (Hwy 69): Take Hwy 169 east to Orme Rd, turn south, proceed past milepost 8 approximately .8 mile to the parking area on the right.
So, users of the trail come on out and volunteer to help the Black Canyon Trail Coalition improve your trail! We need more volunteers like yourself to be able to maintain your trail which is usually doing brushing( a lot of Cat Claw) and some tread repair!!
The Black Canyon Coalition (BCTC) does not receive grant money for mantaining the trail. It is all done by Volunteers.
THANK YOU FOR YOUR SUPPORT!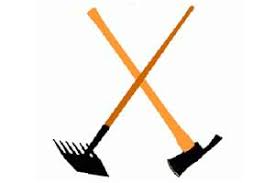 .